On 17th October, Unimore will award its 100th honorary degree to Kazunori Yamauchi, the designer of the GT video games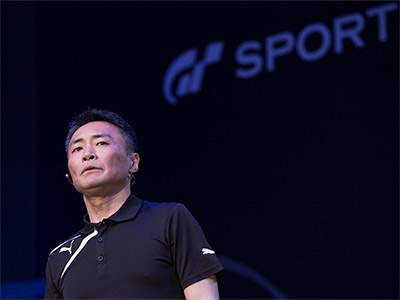 Unimore will grant Kazunori Yamauchi a master honorary degree in Vehicle Engineering. The Japanese manager will be the 100th honoris causa graduate of the University.
The decision was unanimously voted on 17th July 2017 by the "Enzo Ferrari" Engineering Department (DIEF), then ackowledged and approved by Minister Valeria Fedeli on 6th October 2017.
The awarding ceremony will take place on Tuesday 17th October at 2:00 pm in the Great Hall of Modena Technology Centre (Sala Eventi del Tecnopolo di Modena, via Vivarelli 2) in the presence of civil, military and university authorities.
The event will start with the entrance of the Academic Procession and will be launched by the Chancellor of the Univerisity, prof. Angelo O. Andrisano. The ceremony will continue with the DIEF Director, prof. Alessandro Capra, reading the reasons for the award, and the opening words for introducing the graduate by the President of the Bachelor and Master's Degrees in Vehicle Engineering, prof. Francesco Pellicano.
Then the Chancellor of the University will hand the Academic Cap, the Seal of the University and the Degree Diploma to the new engineer, Kazunori Yamauchi, who will give his lectio magistralis.
Kazunori Yamauchi is a Japanese video game designer, the creator and producer of the Grand Tourism series. He is CEO of Polyphony Digital Inc., Senior Vice President of Sony Interactive Entertainment and Executive Vice President of the World Wide Studios. After designing his first video game Motor Toon Grand Prix back in 1994, Yamauchi succeded in fulfilling his dream of creating highly realistic and simulating driving games. The success came with the Grand Tourism series, which made him become a major figure in the video game world and a point of reference in the automotive industry at global level. He has been working closely with several leading companies in the automotive production industry, and has sponsored many races all over the world. He himself is a professional driver and has competed in the Nurburgring 24 Hours race.
Categorie: International - english
Articolo pubblicato da: Ufficio Stampa Unimore - ufficiostampa@unimore.it il 17/10/2017