Next academic year, FIM will welcome Professor Paolo Zanardi of the University of Southern California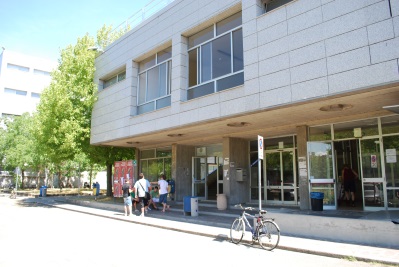 The Department of Physics, Computer Science and Mathematics - FIM of Unimore strives for excellence and is committed to provide its students with further moments for discussion with great names of international physics, integrating its teaching staff with a new visiting professor.
On the next academic year 2019/2020, students enrolled in the international master's degree programme in Physics, provided in English, will have the opportunity to attend classes taught by professor Paolo Zanardi of the University of Southern California, an internationally renowned expert in the field of quantum computing, the discipline of theoretical physics representing the basis for the development of the next technological revolution based on quantum computers.
On Quantum Technologies, the EU set one of its Flagships (in addition to those on brain and graphene), a one billion euro funding in ten years to develop and accelerate the search for and training of scientific personnel in this field. The International Master's Degree Programme in Physics of Modena responds to this initiative by calling Professor Paolo Zanardi in Modena to deliver a six-month course on "Quantum information processing". It is a coming back: Professor Zanardi received in Modena his master training before moving to Rome, Turin, and lastly to the University of Southern California, where he has been teaching theoretical physics for over 10 years, maintaining strong scientific relationships with Italy and Modena.
Professor Zanardi will take over his colleagues who spent six months in Modena over the years, teaching the theory of quantum transport in nano-devices, the principles of quantum optics and nano-optics, or the dynamics of chemical and physical processes in condensed matter, subjects that are at the frontier of the research in theoretical physics of matter.
Professor Guido Goldoni, coordinator of the International Master's Degree Programme in Physics of Unimore, states that "The opportunity to welcome each year at our Department valuable scientists available to deliver courses on subjects taken directly from their research in the top physics sectors is the result of several international scientific collaborations in which our professors from Modena participate. This exchange allows for a continuous update of the contents of our master's degree and a unique opportunity for our students to get in touch with the world of state-of-the-art research while they are still studying." Professor Zanardi continues a set of scientific excellences that during the last years saw professors of the University of Princetown, Graz, and Tzukuba teaching at the University of Modena.
Paolo Zanardi
He graduated at the University of Modena in 1992 and took the PhD at the University of Rome "Tor Vergata" in 1995 with a thesis in Condensed Matter, and then entered the newly born field of theory of quantum information and quantum computation, fields in which he has been working since then. Today he is full professor of Physics and Astronomy at the University of South California in Los Angeles (USA). Professor Zanardi published about 150 research articles, participating in more than a hundred conferences over the world. In 2011, he was appointed Fellow of the American Physical Society for "His valuable theoretical contributions to the processing interface of quantum and physic information of condensed matter".
Categorie: International - english
Articolo pubblicato da: Ufficio Stampa Unimore - ufficiostampa@unimore.it il 02/07/2019