The top world experts in computer vision gather in Modena from 29 to 31 May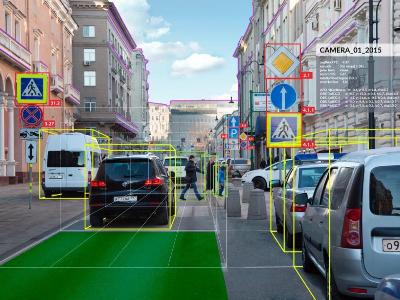 For three days, Modena will be the world capital of experts in computer vision. From the creator of Google Maps 3D to the inventor of Google Street View, who today heads the project for the autonomous driving system for Lyft, the biggest Uber competitor, up to the Head of research Laboratory of Amazon Go, which is the innovative project of the e-commerce giant in supermarkets with no tills or cashiers, where everything is managed by sensors and video cameras. Representatives from Facebook, Microsoft, Adobe and prestigious US universities like Berkeley, MIT and Georgia Tech will also be present.
They are some of the brightest minds in the world scenario of computer vision who will arrive in Italy from Tuesday 29 to Thursday 31 May to meet together at the " International Workshop on Computer Vision ", a closed-door meeting on the main themes in the sector, from artificial intelligence to computer graphics, including augmented reality, which is sponsored by Unimore and will be held at the Hotel Canalgrande of Modena.
The scientific organisers of the event are the Gerard Medioni of USC and Amazon and Ramin Zabih of Cornell Tech and Google Research, helped by Unimore staff committed on these state-of -the-art themes, made of Rita Cucchiara, Costantino Grana, Roberto Vezzani and Simone Calderara, all pertaining to DIEF – "Enzo Ferrari" Department of Engineering.
"Our Aimagelab laboratory – professor Rita Cucchiara of DIEF at Unimore remarks - is working on many research projects on Computer Vision, and on the design of new Deep Learning architectures, the most advanced technologies of modern artificial intelligence. Two laboratories are currently active, one in collaboration with Ferrari RedVision on vision on board the vehicle and one in collaboration with Panasonic for supporting the autonomous driving system. We are also involved in applying the AI to Arts through a new project developed in collaboration with "Gallerie estensi" and the schools in Modena thanks to Fondazione FCRMO, and we have always been active in supervision and safety. For example, we are using artificial networks to reconstruct people's face, starting from depth information only. We would like to use it to recognise people in the dark. We are working on this to create a university patent".
"Once more, and thanks to the renowned skills of our colleagues, we have been able to bring leading researchers in the IT field to Modena - professor Costantino Grana, President of the Degree Programme in IT Engineering adds - and to give some young researchers the opportunity to get in touch with the most recent ideas and technologies. The effects on all students are confirmed by the continuous update of programmes and curricula of the Degree Programmes in IT Engineering, both bachelor's and master's".
Categorie: International - english
Articolo pubblicato da: Ufficio Stampa Unimore - ufficiostampa@unimore.it