Unimore has launched OneClick, the new discovery tool for bibliographic research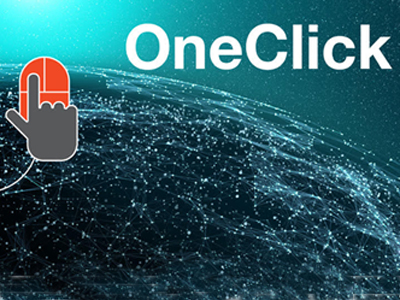 The Unimore library system is now experiencing a small revolution since the arrival of OneClick, the new discovery tool for the integrated and simultaneous search of the documentary collections of the Athenaeum, both in printed and electronic format. It is an innovative system designed and implemented to help thousands of students and professors who access the university libraries for consultation and reading activities.
As of Monday 30th October, bibliographic searches can be carried out by means of a different procedure and using this new platform - as a replacement of the Metalib and SFX systems of the Digital Library portal, which had been operational since 2009 - which from a single interface allows the user to search all databases and access the full text consultation of subscription-based journals; in addition, searches can be extended to the online catalogue BiblioMo, the institutional archive Iris and all resources of scientific interest that are available for free.
The new system can extend its scope beyond the Unimore subscription boundaries and provide a more effective support to bibliographic searches, allowing the user to find the results in all subjects and cutting-edge sciences.
If the journal searched does not fall within the subscription-based publications, the search results will be shown as bibliographic references with their corresponding abstract. OneClick can "fathom" the remaining part of the document (known as full text) and offers the opportunity to widen, reduce and localise the results without any distinction of the format (article, book, ebook, thesis), also making it unnecessary to choose a set collection or a specific type of publication.  Only for some databases, and more specifically for legal resources and SciFinder, the research will still be done through the usual channels. Starting from OneClick the path will  be easier and simpler anyway.
The University Library System will provide for a series of tutorials and slides available at www.oneclick.unimore.it in order to help students, professors and researchers. The official presentation and user training sessions are also scheduled. Should you have any comments or suggestions of the new service please write to: sba@unimore.it
Categorie: International - english
Articolo pubblicato da: Ufficio Stampa Unimore - ufficiostampa@unimore.it